Your'e nearly there!
What happens now?
Cyberstudy has now sent you an email to activate your membership, if you are new to using email please ask a Volunteer, Advisor or Teacher to help you access your email account.
You will see an email from Cyberstudy, click on the activation link, this will prove that you are a genuine member and return you back to the Cyberstudy website.
At this stage please note your username and password to login to your account.
Note: If you haven't received the email please check you Spam Folder
When you have activated your account with the email that we sent you, you can then click on the login area at the top of the page.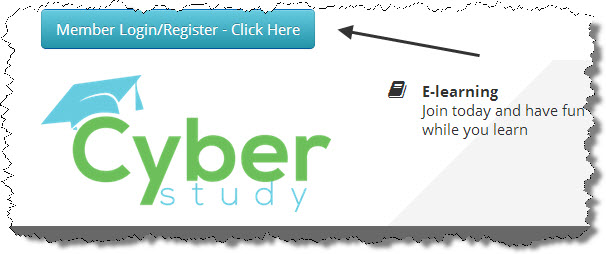 We would definitely recommend reading the Help Section on the website before trying a course or ask a volunteer at your centre.